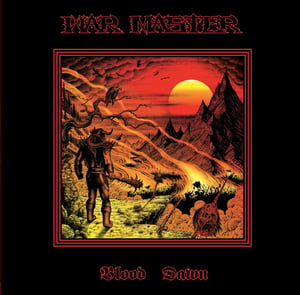 $

9.00
Waring death metal destroyers WAR MASTER return after a strategic reforging with a new vocalist and drummer to decimate whomever was left standing after the release of their full length. Four songs demonstrating audio artillery superiority to conquer all enemies of WAR MASTER. No peace talks, no prisoners, and no surrender- any survivors will witness the rise of the Blood Dawn!
Cover/center label art by Neal Dossey. Logos by Daniel Shaw.
*SOLD OUT*Die hard edition of only 50 copies comes on clear vinyl includes a loose CD version of the 12", full color die cut sticker, silk screened patch, and a 2-color hand screened test press cover as well as the regular cover.
Clear vinyl edition limited to 200 copies.
Black vinyl edition limited to 800 copies.