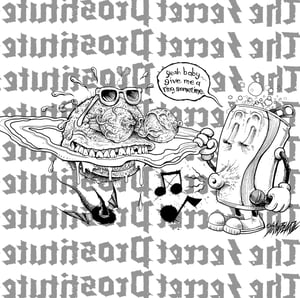 $

10.00
The Adderall consuming second full length from Houston's brand name different punk! These Diet McDoctors pull out all the stops with a well crafted masterpiece of modern music calling on all their hoity-toity hardcore superstar friends to create a milestone in Black Salsa Death Surf.
25 different songs in 7 different languages. In other words:
Welcome To Punk, Viva La Evolución, We Can Do Whatever We Want
Second U.S. of A pressing limited to 300 copies on on either green or blue wax to celebrate world music. Fold over sleeves with new cover art by Daniel "Sawblade" Shaw and a gold foil sticker seperate this from the first press.