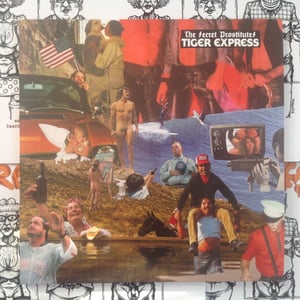 $

10.00
THE SECRET PROSTITUTES' final 12"LP of returned, reused, reactionary, and retarded retirement punk. Pointy hat witch rock Indo-Tejano Oi jerks from the bayou are finally throwing in the diet Dr Pepper stained towel! 17 sobering statements on the severity of society's stupidity played at 33 point 3. Play loud and watch phone porn while the meth wears off!
Front cover by Dann Miller, back cover illustration by Shaun Filley.
Diehard editions come on tiger splatter vinyl with the regular cover as well as the test press cover/insert and an exclusive t-shirt. List your shirt size with your order or suffer! Only one diehard per customer or your order is cancelled!
25 Diehards
200 Tiger Splatter
300 Black