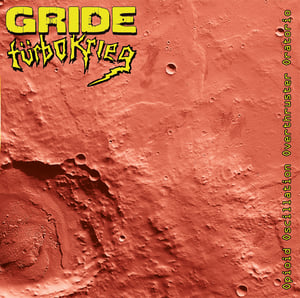 $

6.00
Fresh off of two tours together, a split 6" solidifies the sordid love affair between these two bands:
GRIDE, the czars of Bohemian powercore, offer 3 well crafted blastworks of literary assault including a Y cover.
TURBOKRIEG, the twinks of Texas mega-speed, support with 5 episodes of low attention span spacejamming channel changers.
Comes on red vinyl in a full color pocket sleeve.