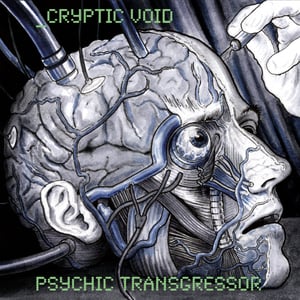 $

8.00
​Thick and dungeonous grueling space grind from Houston! The usual Texas bobbies join forces to destroy their previous efforts in NIBIRU, WAR MASTER, PLF, INSECT WARFARE and the better known bands they were in.
100 of these lathes were made for the tour last summer with LYCATHROPY and only 20 copies are left for mailorder before CRYPTIC VOID's West Coast tour January 2016!
One sided clear lathes numbered inside of a full color cover with a sticker!